Getting into the sneaker resale business? We've got you covered! Follow the top 10 Yeezy resale tips and tricks to know in 2021.
Reselling sneakers to make a profit is a great side hustle. If you do it right, it can even become your way of earning a living. If you're getting into the sneaker resale business, then you must know what brand of sneakers to focus on and how to make the most profit from selling them.
Deciding to resell Yeezy sneakers is a great decision! There's a big profit to be made, as long as you understand all the right Yeezy resale tips and tricks. Before you jump into the sneaker resale business, be sure to know what these tips are and follow them.
In this guide, you'll learn all the best sneaker selling tips to ensure you create a profitable sneaker resale business. Continue reading below to find out more!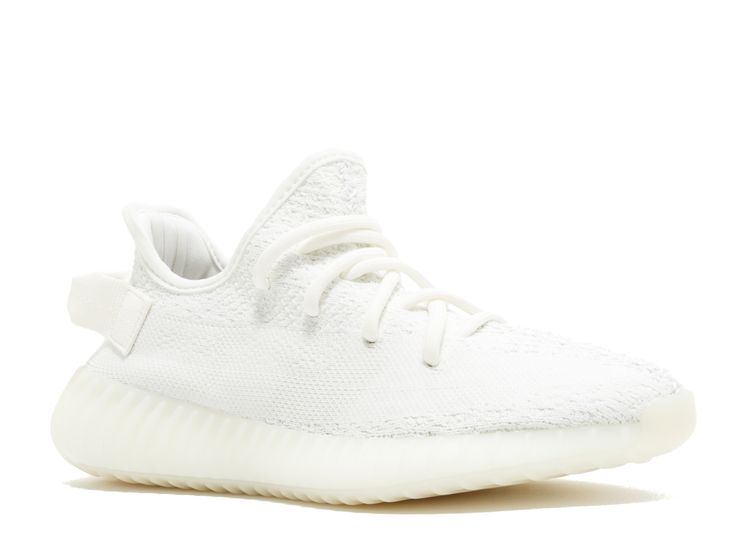 1. Sell When They're Most Profitable
The resale value of Yeezys will depend on when you sell them. All sneakers are different, so be sure to do your research on the specific Yeezy sneaker you want to resell. Some people who resell sneakers will purchase sneakers and hold onto them until their value increases. 
Others will make money upfront by purchasing the sneakers for a fair price and then selling them immediately. This is true for popular sneakers that people line up outside the store for. If you can get your hands on one of these pairs of sneakers, you've lucked out. 
You can then resell them for a profit because their value and the demand for them are still high. Some sneakers will lose value within a few days after being released, so make sure to sell them when they're most profitable. 
2. Take Advantage of Multiple Platforms
There is more than one way to resell your Yeezys. You might be familiar with a few different platforms made for reselling sneakers, but don't stop there. The more you advertise, the better chance you have at selling them quickly. 
Do your research and discover all the different options you have. Remember to try to find a platform that makes selling hassle-free. A platform with a large market for all types of sneakers is a great option. 
When working with platforms like this, you'll be more likely to get your sneakers sold without too much of a struggle. 
3. Know the Most Popular Sizes
Did you know there are certain sizes of sneakers that sell more than others? That's right! You want to purchase sneakers in popular sizes to ensure you can sell them quickly. 
One of the most popular sneaker sizes for men is 10.5, however, all sizes between 9-12 should sell fairly well. Unless you have customers requesting a specific size, you should try your best to stay away from other sizes. 
4. Keep Track of Your Sales
Reselling sneakers is a business just like any other, and just like with all other businesses, you need to keep track of your sales. A great way to keep things organized is to sell as quickly as you purchase. It's also ideal to keep a spreadsheet of your expenses and earnings. 
An earnings spreadsheet will help you take notice of where you're making the most profit and where you might be losing money. When you keep track of your sales and expenses, you can also begin to determine a strategy that works best for you. Once you develop a strategy, you'll begin to see your sneaker selling business sore. 
5. Have Your Receipts for Proof of Authenticity
Remember, when reselling sneakers you need to have proof of authenticity. Keeping all your receipts come in handy for this exact reason. Some buyers might claim your sneakers are fake. 
Other buyers won't make a purchase without having proof of authenticity. Keep all of your proof and save yourself the hassle of arguing with possible buyers about whether the sneakers are real or not. 
6. Take Quality Photos 
One of the best ways to sell your sneakers quickly is to take high-quality photos of them. Potential buyers will want to know every detail of a sneaker before deciding to make a purchase. High-quality photos also allow potential buyers to inspect the sneaker for details that point towards a fake or an authentic sneaker. 
When creating listings online, you should post as many high-quality photos as possible. Potential buyers love to see lots of photos and will be more intrigued to make a purchase when they feel you're being transparent. The slightest detail, whether good or bad, should be photographed up close for a proper listing. 
7. Stay Up to Date on the Latest News
If you want to succeed in the sneaker selling business, then you need to stay up to date on the latest sneaker news. What's the most popular sneaker at this moment? What are the latest sneaker trends?
What sneaker is everyone waiting to get their hands on?
The answer to these questions will tell you what product is in demand, and that's the product you want to focus on. 
8. Attend Local Sneaker Events 
Check online for local sneaker events in your area. Sneaker events are a wonderful place to network. At these events, you're able to meet up with other sneaker sellers and lots of potential buyers. 
When you attend these events, you also allow yourself the opportunity to stay up to date on the most current sneaker trends. 
Use These Tips on Yeezy Resale to Get the Most for Your Sneakers
If you want to get the most out of your Yeezy resale, then you'll need to follow these tips listed above. Anyone can purchase a pair of sneakers and resell them, but it takes strategy to turn it into a profitable business. With these tips in mind, however, you'll be on your way to discovering your own strategy in no time!
Are you ready to sell your Yeezy sneakers, but aren't sure what platform to use? 
Contact us today via email to tell us more about the sneakers you want to sell.