3 Food-Themed Sneaker Collaborations that are Iconic
Sneaker collaborations are very common indeed. While we are blessed with highly anticipated collaborations such as the Nike Air Fear of God 1 or the OFF-WHITE x Air Presto 'Black', there are unexpected sneaker collaborations that definitely take us by surprise.
If you're here to see colorful, dynamic and funky designs, you've come to the right place. Today we are showing you 3 food-themed sneaker collaborations that are iconic in their own unique ways.
Ben & Jerry's x Nike SB – Dunk Low "Chunky Dunky"
Okay, maybe this collab didn't come as a surprise. In fact, it was teased and hyped all over the internet before its release in May 2020.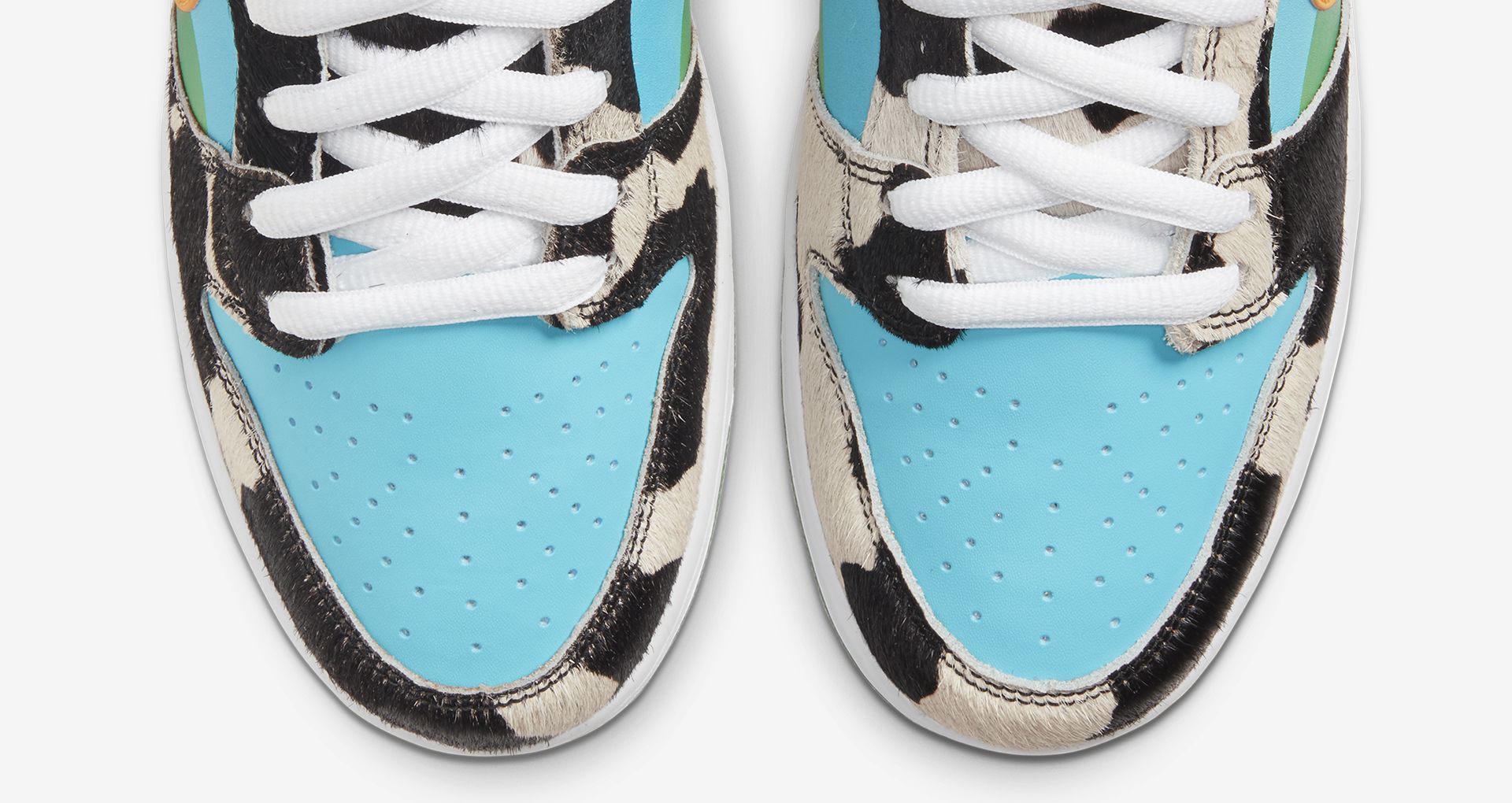 Upon first glance, you already know the Chunky Dunky is an iconic pair. The blue skies, bovines and green pastures on the ice cream tub's signature packaging are tastefully replicated on the sneakers in a playful fashion. All the bold colors and materials just work harmoniously to give out a distinct appearance. There is nothing subtle about these shoes, and we love it.
The adidas x Arizona Iced Tea Collection
This collaboration is iconic not only because of its visual aesthetics, but also because of its original release story.
In 2018, adidas announced the collaboration with Arizona Iced Tea. The collection consisted of 4 pairs of sneakers drawing inspiration from Arizona Iced Tea's iconic packaging design, and were scheduled to debut in a New York City pop-up store.
Fans were ecstatic, understandably, as these limited-edition sneakers retailed for 99 cents each pair. As the crowds after the sneakers got bigger and bigger on the day of release, the NYPD considered the situation unsafe and shut down the event before it even started.
Of course, there has been re-release of the collection in the year after. But the visually appealing kicks in question will go down in history as "the shoes cancelled by the NYPD". Is this a tale of its own or what.
Pizza Hut x The Shoe Surgeon – Pie Tops 2.0
We envisioned there to be flying cars in the future. Now in 2020, flying cars still belong in the realm of science fiction, but how about sneakers that pause live TV and order pizzas for you? Pretty close, eh?
The second generation of Pie Tops is the collective effort of Pizza Hut and The Shoe Surgeon in March 2018. Coming in wheat and the iconic Pizza Hut red colorways with a cheese grater mesh detail, these sneakers are very hard to miss.
Here comes the best part: the pizza ordering and TV pausing functions are just in time for the March Madness season. Built into the tongue is a Bluetooth technology that links the shoes to your mobile device and subsequently the Pie Tops app. From there, you can simply push the button on the tongue to place an order as soon as the pizza cravings hit you. As you enjoy a delicious slice of pizza, the smart button on the shoes can act as a TV remote control so you can enjoy the game. It really doesn't get better than this.
There you have it, 3 food-themed sneaker collaborations that just scream "ICON". They have an instantly recognizable design or a backstory that we didn't see coming. If you've read it this far, why not check out our store for some equally iconic kicks like the Air Jordans?